How to apply SBI SVANidhi Loan Online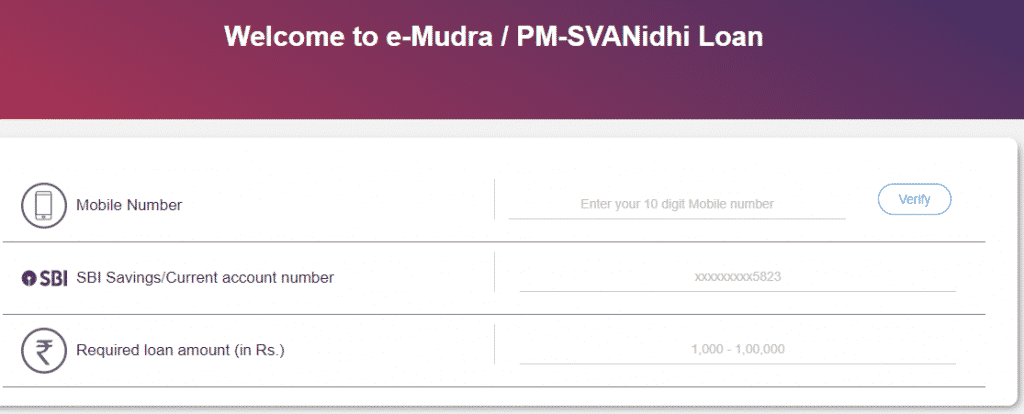 State Bank of India has launched a new online scheme for the PM-SVAnidhi loan which is equal to e mudra loan and available online. It will disburse immediately in your state bank of India account.
For that scheme state bank of India has launched a new page which is mentioned at end of this page.
In SVAnidhi or e mudra loan you must follow some basic producers to apply loan online.
Mobile No
In the mobile number section, you must enter the registered mobile number of your account. If you have registered your mobile number with your account. You are not able to apply SVANidhi Loan/ e Mudra loan.
Aadhaar Number
After entering the mobile number you will see that one Aadhaar No/ UID card field will visible and one option will visible that "Are you ready to share Aadhaar details?". Please enter "YES". See the image below.
After selecting the "YES" you will get a prompt like.

I submit my Aadhaar Number and voluntarily give me consent to:
User My Aadhaar Details to authenticate me from UIDAI.
User my Mobile No as entered the application for sending me SMS Alerts to me.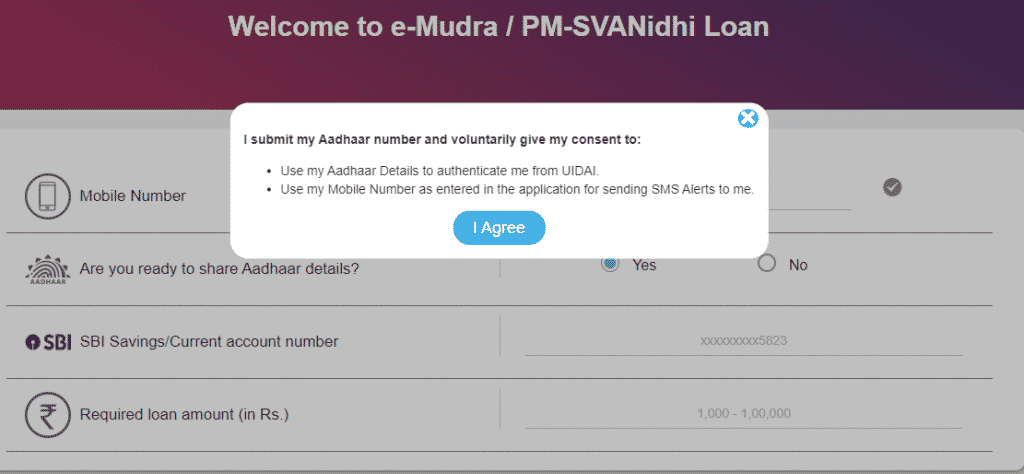 Just press agree and you will see an Aadhaar field to submit your Aadhaar number to apply for the SBI SVANidhi loan.
Account Number
After confirmation of OTP for an e mudra loan, you must enter your SBI account number where you will get the e mudra loan amount.

Loan Amount
Now only the loan amount field will remain, here you can enter an amount between 1000 to 1,00,000. After entering the desired amount, press the proceeds button.

Wait for some time and you will see that one SMS will deliver to your mobile that such amount has been a credit to your SBI account under the e Mudra loan scheme.