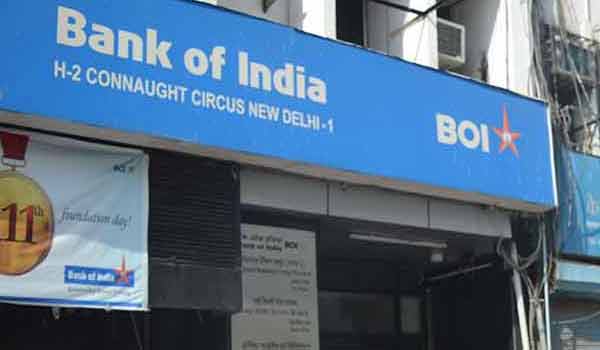 Bank of India (BOI) is the small but powerful bank of India and has branches across India. It is also offering PMMY BOI Mudra loan to the name of the PM Mudra loan scheme.  Please check the other details below.
Objective
To fund the unfunded and to bring the millions of units which are existing outside the formal banking fold and are unable to sustain or grow due to lack of finance or relying on informal channels, which are expensive or unreliable by bringing such enterprises to the formal financial system and extending affordable credit to them.
BOI Mudra Loan Eligibility
Any individual including women, proprietary concern, partnership firm, private limited company or any other entity is an eligible applicant under PMMY loans.
Purpose
For setting up of new/upgrading existing Micro business enterprises in the manufacturing, processing, trading and service sector and carrying out activities allied to agriculture, financing to weavers and artisans (income-generating activity).
Nature of Facility
Term Loan and/or Working Capital up to maximum Rs.10 lakhs under 3 categories
Shishu : covering loans up to 50,000/-
Kishore : covering loans above 50,000/- and up to 5 lakh
Tarun : covering loans above 5 lakh to 10 lakh
Repayment
Maximum – 36 months for Demand Loan and 84 months for term loan including moratorium. Interest to be serviced as and when charged.
Margin
Bank of India is charging margins for mudra loans accordingly…
 Up to 50,000 No Charges.
Above 50,000 to 5 Lakh     15% Margin requires.
Above 5,00,00 to 10 Lakh   15% Margin requires.
Security
Primary Security-
Hypothecation of all assets acquired out of bank finance.
Personal guarantee of promoters/directors.
Collateral Security
All eligible activity would be covered under the guarantee cover of NCGTC under 'Credit Guarantee Fund for Micro Units'.
[No collateral security/third party guarantee to be obtained].
As prescribed by the Bank from time to time linked to MCLR
Processing Fees and Documentation Charges
As per extant guidelines of the Bank.
Click here to download Form in English or हिंदी
Source:- Bank of India.