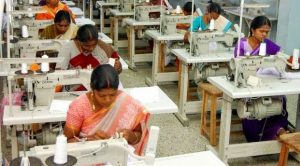 Industries Cover in MUDRA Yojana
Very few industries cover in mudra yojana because it is designed for micro industries and they are eligible to get a loan under the Mudra bank loan scheme.
Any Indian Citizen who has a business plan for a non-farm sector income generating activity such as manufacturing, processing, trading, or service sector and whose credit need is less than 10 lakh can approach either a Bank, MFI, or NBFC for availing of MUDRA loans under Pradhan Mantri Mudra Yojana (PMMY).
The usual terms and conditions of the lending agency may have to be followed for availing of loans under PMMY. The lending rates are as per the RBI guidelines issued in this regard from time to time.
There is lots of confusion in the market that which industries are cover under MUDRA Yojana. We are getting lots of queries continuously about it. MUDRA covers almost all industries & sectors, especially in rural areas. MUDRA designs especially for weaker sections who have good entrepreneur skills & need working capital to start the business.
MUDRA operates a special scheme for women entrepreneurs under Mahila Uddyami Scheme.
List of industries cover in mudra yojana.
Non – Corporate Small Business Segment (NCSBS) comprising of millions of proprietorship/partnership firms running as small manufacturing units.
Service sector units:- Such as saloons, beauty parlors, gymnasium, boutiques, tailoring shops, dry cleaning, cycle, and motorcycle repair shop, DTP and Photocopying Facilities, Medicine Shops, Courier Agents, etc.
Shopkeepers
Fruits / vegetable vendors
Truck operators:- purchase of transport vehicles for goods and personal transport such as auto rickshaw, small goods transport vehicle, 3 wheelers, e-rickshaw, passenger cars, taxis, etc.
Food-service units
Repair shops
Machine operators
Small industries:-  handloom, power loom, chikan work, zari and zardozi work, traditional embroidery and handwork, traditional dyeing and printing, apparel design, knitting, cotton ginning, computerized embroidery, stitching, and other textile non-garment products such as bags, vehicle accessories, furnishing accessories, etc.
Artisans
Food processors:- papad making, achaar making, jam/jelly making, agricultural produce preservation at the rural level, sweet shops, small service food stalls and day to day catering/canteen services, cold chain vehicles, cold storages, ice-making units, ice cream making units, biscuit, bread and bun making, etc.
Lots of others in rural and urban areas.