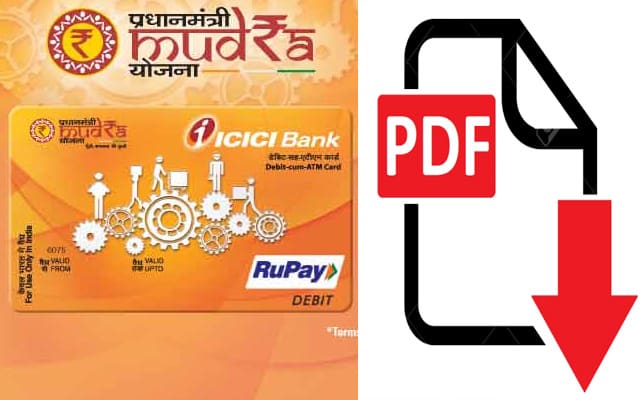 Documents require for mudra loan
We are sharing a list of documents which is require for mudra loan where you can check and verify that which documents require for mudra loan application and how can you arrange all accordingly & sequentially. It is mandatory that your all documents will complete and authentic. Banks can ask to show original.
Check list below & it is mandatory documents require for mudra loan
Identity Proof:- Voter ID Card, Passport, Driving License, PAN Card, Signature identification from present bankers of the proprietor, partner or director (if any company)
Residence Proof:- Recent telephone bills, electricity bill, property tax receipt, Passport, Voter's ID Card of the proprietor, partner or Director (If any company)
proof of business address or establishment.
Applicant should not be a defaulter in any Bank or Financial Inclusion firm.
Last three years Audited balance sheets of the units along with Income Tax/ Sales tax returns etc. (Applicable for all cases from Rs. 2 lakh and above)
Memorandum and articles of association of the Company / Partnership Deed of partners etc.
Assets and liabilities statement of promoters and guarantors along with last income tax return.
Rent Agreement (If business premises on rent) and clearance from pollution control board if applicable.
SSI/MSME registration if applicable.
Projected balance sheet for the next two years in case of working capital limits and of the period of the loan in case of term loan (For all cases of Rs. 2 lakh and above).
Photocopies of lease deeds/ title deeds of the properties being offered as primary.
Tag:- Mudra Loan documents, Documents for MUDRA, Loan documents, Mudra loan India, Mudra Bank
Click here to download Loan application form..
T