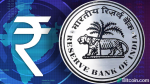 RBI has announced another department to launch India's first digital mudra officially. CBDC means the Central Board of Digital Currency will manage & handle the entire process of Digital Rupee.
Digital Rupees will be the product of a new era. It will help to convert the Indian economy fully digital & global.
What is a digital Rupee?
Digital rupees is a crypto base virtual currency and it is equal to Indian Rupees. Because it is based on physical currency so it will not fluctuate like other cryptocurrencies. It is safe because of blockchain technology.
Right now several blockchain-based cryptos are running in the market like Ethereum, Binance, Avalanche, Solano, Fantom, etc and we are sure that RBI & CBDC will launch its own blockchain for India Digital Rupees and it will not available in an open market like others.
Is it convertible into cash?
As per the Govt of India & PM Narendra Modi, the Digital rupee will be the first global official digital currency that will convert into cash. The CBDC will be the manage all processes, policies, and circulation.
When will Digital Rupees launch?
Right now there is some confusion on the launch date of digital currency because Indian Finance Minister had announced that the digital currency would be launched till April 2023 but the RBI Governor had announced later that it would take some time because we are working on its security.
Digital Rupees Franchisee
Govt of India or CBDC or RBI has not announced any policy of distribution and most probably CBDC will never bring any franchisee system due to security reasons. Digital rupees will circulate via crypto exchange & bank wallets. All the banks will be channel partners of digital currency.

The following banks will be the channel partners of RBI CBDC digital rupees.
Customer Care of Digital Rupees online?
CBDC will launch a digital rupees helpline AI chatbot to resolve your all queries and apart from that, you can contact your official wallet bank or crypto exchange.
CBDC will launch a platform to get digital currency. CBDC will also involve the existing banks and crypto exchange to circulate Indian Digital Rupees.
How digital rupees will work?
Digital rupees will be a crypto-based virtual currency that will be deposited in your wallet like Paytm & another company wallet. There is no need for any bank account to keep your money. With the help of exchange, you can transfer your digital rupees from one wallet to another wallet. All the transactions will be encrypted and secure via blockchain technology.
Are digital mudra transactions traceable?
Right now all the crypto transactions are not traceable but RBI and CBDC are planning to make them traceable. All the digital rupees transaction details will be stored in CBDC central server & the government of India or CBDT can use them.
Can we make payment to digital rupees?
Yes, you can make the payment to your digital rupees wallet to any merchants and services providers like cash. All the banks and merchants will accept digital rupees.
You can convert your digital rupees into cash 24×7.
Till now RBI & CBDC has not issued any policy for digital rupees. We should wait for digital rupees till launch after that clarity will come in the market. Most of the crypto exchanges are waiting for digital rupees to list on their platform because they know the importance of digital currency.
We never suggest you buy digital rupees online from any unauthorized platform. Do not trust anyone and buy it from the CBDC partners and authorized channels.
Please do not share your digital rupees wallet password, OTP, and Paas keys with anyone.
What is digital mudra?
CBDC is launching a digital currency in India. It will be India's first digital currency. China has already issued digital currency.
Who will launch Digital Mudra in India?
CBDC, Central Bank Digital Currency is a part of RBI and they will launch Digital Mudra in India.
How can I download the rupee app?
All bank's digital rupees app will be available in the google play store or IOS platform. You can download it via the bank's official websites.
Tags:- Digital Mudra, Digital Currency, Digital Currency wallet, Online Digital Wallet, Digital Mudra Wallet CBDT digital mudra, cbdt digital currency, download digital rupee app, download rupee app, legal digital currency,